Volunteer
Yolo Food Bank depends on the more than 24,000 volunteer hours contributed annually by groups and individuals in the community.  In fact, we could not operate without this critical support.  If you are an individual 13 years of age or older or if you are with a business, service club, youth group, or faith-based organization looking for ways to make a difference in your community, Yolo Food Bank has many volunteer opportunities.
Interested in Volunteering? Sign up here!
Volunteer Spotlight
COVID-19 Emergency Food Home Delivery Volunteers
These community members offered gifts of time over the past four months to save lives in Yolo County. They made it possible for more than 6,000 of our most vulnerable low-income residents – those age 65+ and health-compromised – to isolate in their homes from virus spread  and maintain weekly access to fresh, healthy food. Each name represents a caring individual who risked his or her own well-being to ensure that other human beings would be nourished. They are heroes, and deserving of honor and gratitude.
Individual Volunteers:
Sandra Aamodt
Moira Acosta
Annie Adachi
Randy Adams
Mohammad Adili
Muhammad Alam
Ricky Alba
Brelle Albert
Kris Allott
Karina Alvarez
Terri Anderson
Ahmad Shabir Ariyaee
Sharon + John Armus
Douglas Aroca
Lisa Artuso
Michelle Ayala
Rose Bacchini
Erin Ball
Dara Baltin
Joselyn Barajas
Mariela Barajas
Amy Barlow
Carlos Barahona
Francis Barragan
Laura Barrera
Kathy Barrientes
Greg Barrow
Amanda Bauer
Theresa Baumgartner
Julissa Bautista
Gina Belke
Kate Bellock
James Benson
Mary Sue Benz
Jennifer Bercutt
Jacqueline Berman
Bill Biasi
Gabriel Bick
Matt Biers-Ariel
Andrea Bingham
Nina Bingham
Trevor Bingham
Andrea Bingham
Nicole Birney
Jo Black
Patrick Blacklock
David Blatt
Brandon Blaylock
Rob Blenk
Michael Bobell
Rhonda Bohnstehn
Charlotte Booth
Sydney Booth
Lina Bornstein
Kate Bowen
Amy Boyer
Adi Braeman
Courtney Brandt
Anita Bravard
Manuel Bravo
William Bray
Kris Breitstein
Emily Breuninger
Angelina Brewer
August Brown
Jody Brown
Julia Brown
Mark Brown
William Brown
Allison Brown
Donald Bruun
Gina Bruun
Kim Bryan
Will Bryan
Julie Buckmaster
Jocelyn Bueno
Charles Bui
April Buffum
Henry Burke
Laura Burke
Molly Burke
Mindi Burkhart
Eva Bush
Jennifer Butler
Maddie Buzbee
Michelle Buzbee
Owen Buzbee
Carolyn Caamano
John Campi
Maya Campos
David Candelario
Celia Cariou Gomez
Leo Carlton
Martin Casas
Jasmine Caskey
Kekoa Castillo
Christine Castillo
Raven Castro
Janaya Castro
Jorge Cazares
Melissa Cazares
Elise Chad
Helena Chang
Alexander + Erika Chapman
Mary Chapman
Issam Chariag
Thomsen Charles
Jennifer + Harald Charles-Tollerup
Eda Chen
Pedro Cisneros
John Clark
Aidan Cohan
Abigail Cohen
Roberto Jr Comandao
John Conchas
Norah Cook
Kimberly Cook
Alex Cooke
Rachael Coon
Tamee Cooper
Kaley Cooperider
Natalie Cordell
Vickie Cosentino
Sarah Craft
Yasmin Cravalho
Maggie Creamer
Bill Critchfield
Rich Cross
Laura Crothers
Grant Cubberly
Ethen Cubberly
Mindy Cumberland
Susan Cummings
Sheri Cunningham
Rosie Cunningham
Nicole Curran
Heidi D'Agostino
Olivia Dalager
William Daley
Mercedes Danekas-Lohse
Hannah Dapkewicz
Angela Davies
Lola Davis
Sarah Davis
Jennie Davis
Robb Davis
Catherine De la Peña
Eva De la Peña
Jasmine Deal
Michele Degerness
Angelina Delaini
Larenda Delaini
Linda Delgadillo
Linda Deos
Ahmed Deumah
Alyssa DeVincentis
Maya Dhond
Nicole Di Camillo
Martha Diepenbrock
Emily Dilbeck
Helen Din
Linda Dodge
Dale Dominguez
Karen Douglas
Lara Downes
Lyle Downes Toney
Christy Dunwoodie
Thomas Dwyer
Billy Easton
Charlie Easton
Irene Echavarria
Melissa Edsall
Zoie Ehrhardt
Eliza Eisenman
Katherine Elorduy
Pascoe Emily
Daniel Emmons
Frank Enid
Katherine Epstein
Sandi Erba
Erick Estrada
Megan Evans
Paula Evans
Roger Ewers
Nova Fadtke
Shaila Faulkner
Matthew Favetti
Dan Feinberg
Grace Ferguson
Melissa Fernandez Aguayo
Marianne Ferrendelli
January Ferro
Alexander Figueroa
Leanna Figueroa
Madeline Finch
Mark Fink
Sue Finley
Kenneth Firestein
Jennifer Fischler
Carmin Fisk
Jason Fisk
Lyah Fitzpatrick
Reynaldo Flores
Dan Flynn
Terri Fong
Stephanie Forbes
Enid Frank
Sarah Fredricks
Meigan Freeman
Jessica Friedman
James Fuller
Joanne Fuller
Rina Fuller
Carol Fusaro
Sherrill Futrell
Ricardo G
George Galamba
Thomas Gallego
Liberty Galvin
Molly Gamboni
Sara Ganyo
Caitlyn Garcia
Jocelyn Garcia
Juliana Garcia
Roderick Garcia
Bob Garcia
Monique Garcia Gunther
Robin Garland
Brian Garlick
Ashley Garner
Ricardo Garza
Jackie Gee
Danielle Gelardi
Kat Gelardi
Donna Gettys
Michael Gex
Bruno Ghersi
Jessica Gilbert
Dave Gill
Isabelle Girard
Kathy Glatter
Mikayla Gnoss
Benjamin Godfrey
Robert Goforth
Bram Goldstein
Claire Goldstein
Debra Golubski
Michael Gonzales
Jaqueline Gonzalez
Sujei Gonzalez
Lisa Gordon
Emily Goyins
Marie Graham
Chris Graillat
Nathan Grainger
Reese Greenbaum
Ryan Greenbaum
Jen Grexton
Chris Griesemer
Dave Griffin
Neil Griffis
Dana Grimes
Brenda Grisby
Michal Grosglik
Jodee Guenther
Eric Guerzon
Jerry Guerzon
Suzanne Guerzon
Aleecia Gutierrez
Lauren Haas
Jeffrey Hadachek
Danielle Hagood
Scott Hagstrom
D'Niece Hall
Mark Halperin
Phil Haman
Marlene Hanson
Matthew Hanson
Teska Hapig-Ward
Scott Hardman
Caitlin Harjes
Lana Harman
Polly Harris
Diana Harvey
Stefan Harvey
Joshua Harwell
Sherie Ann Hashimoto
Greg Hawkins
Lori Hawkins
Katrina Haws
Heidi Hazlehurst
Aimee Hedrick
Alex Hedrick
Connor Hedrick
Greg Heichel
Erin Helpio
Dylan Hendrickson
Aimee Hendrik
Olivia Henry
Julia Hernandez
Tomas Herrero
Betty + Barbara Hesters
Sarah Heuckeroth
Jake Highleyman
Deanne Hoekstra
Hannah Holden
Janis Holm
Sue Horn
Michelle Hu
Jennifer Hudson
Mike Hughes
Michelle Huitt
Kara Hunter
Bonny Huynh
Iben
Eman Ibrahim
Robin Ingram
Shannon Isenhower
Jaime Jackson
Tyler Jacobsen
Ashlyn Jaeger
Sarah James
Richie James
Deborah James
Linda Jew
Lorenzo Jiang
Eymann Jill
Abigail Johnson
Sara Johnson
Sam Jones
Tamara Jones-Romero
David Julian
Aviva Kadegge
Svetlana Kadegge
Tobin Kadegge
Alexis Kaku
Karen Kalanetra
Elan Kalman
Itai Kalman
Naomi Kalman
Orit Kalman
Elan Kalman
Jessie Kanter
Jonathan Karacozoff
Paul Kasemsap
Lily Keene
Lauren Kenward
Rozia Khan
Shamil Khan
Susan Kirby
Lucy Knowles
Michelle Ko
Sam Koenig
Ellen Kolarik
Paul Kolarik
Karen Kolojejchick-Kotch
Michael Koltnow
Stephanie Koop
Angela Korabik
Pinar Kose
Claire Kouba
Paige Kouba
Ruth Krabacher
Tom Krabacher
Dahlia Kraus
Karen Krstich
Edye Kuyper
Jenifer Kuznik
Chris Kwan
Nicole La Rowe
Lori Lacy
David Ladd
Stephanie Ladd
Aileen Lam
Larry Langford
Marcos Lara
Barbara Larson
Danny Lau
Tasha Laubly-Diaz
Laura Leach-Palm
Jackie Leary
Jacob Leary
Donis Leathers
Sandy Lee
Wayland Lee
Sarah Leicht
Ryan Leist
Cathrine Lemaire
Brian Lemaux
Abby Leon
Kristina Lewis
Jingyanshan Li
Christina Liang
Borah Lim
Eric Lin
Wu Lisa
Cait Livsey
Socorro Lizarraga
Ellie Lo
Maricruz Lopez
Sugeily Lopez
Christina Lorentzen
Michael Lovas
Courtney Lovette
Luciana Lubiano
Kim Ludwig
Chis Lujan
Ethan Lujan
Madison Lujan
Gordon Lum
Carol MacDonald
Joan Machlis-Crasemann
Shelley Macias
Jackson MacLeane
Ryan Maddox
Luca Maes
Tavi Maes
Yessenia Magallanes
Graciela Magallon
Randy Mager
Addison Magness
Seaton Magness
Darby Maguire
Alisha Mahalingam
Jackson Mank
Anil Mantri
Marc
Matteo Marcantonio
Rob Marenich
Nansen Maria
Nicholas Marin
Magalean Martin
Oscar Martinez
Torrance Martinez
Naomi Martisius
Beth Mason
Frances Mason
Amanda Mason
Elizabeth Mason
Virginia Matzek
Brigitte Mayer
Josiah McCarthy
Patricia McGowan
Marne McGuinness
Kavi McKinney
Brian McKinney
Beth McLain
Mike McMullen
Rachel Medina
Andrea Meier
Karen Melendez
Christie Mesias
Taylor Mesich
Tim Metcalf
Jen Metes
Frank Metler
Brian Meux
Claire Michael
Michael Villanueva
Dylan Michaelis
Kaia Michaelis
Peyton Michaelis
Susie Michaelis
Kathy Michals
Niomi Michel
Analisa Milkey
Leah Miller
James Mitchell
Danielle Mitchell
Freya MJ
Sophia Modic
Victoria Mohtes-Chan
Heather Monita
Sarah Monley
Emily Monley
Marissa Monteon
John Montine
Ben + Stella Montpetit
Eliana Moore
Rene Moore
Sarah Moore
Alexander Morach
Gabriela Moreno
Sebastian Moreno
Araceli Moreno
Ayden Morgan
Stacy Morgan
Emily Morgan
Abbie Morrison
Michelle Morrow
Kylie Mosher
Tracy Moss
Susanna Mould
Rose Moylan
Megan Moyneur
JP Mulligan-Hawkins
Diana Muñoz
Ann Murao
Stewart Murrary
Peyton Murray
John Myers
John Nam
Zuomei Nang
Christian Nansen
Maria Nansen
Molly Nansen
Steve Narbaiz
Fran Navarro
Natalie Neal
Tricia Neal
Kezha Neale-sacks
Beth Nelson
Caroline Newell
Jim Newton
Anya Ng
Laure Nichols
Chris Nichols
Wendi Noon
Kris Nordstrom
Peggy North
Fredrequake Nunsuch
Natalie Obaldia
Michael O'Brien
Sophia Ocampo
Eliza Oldach
Justin Oliver
Michele Olson
Thomas Olswang
Sonia Ortiz
Ellen Osborn
Maxine Osetinsky
Adewale Osipitan
Deborah Ottman
Hunter Ottman
Don Palm
Erin Panelli
Adana Pappas
Eva Pardo
Monica Parisi
Jesse Parker
Amber Parks
Ann Parsons
Emily Pascoe
Yara Pasner
Kunal Patel
Shona Paterson
Melissa Patterson
Debora Pelliccia
Alicia Penzel
Jayden Pepitone
Mackenzie Pepitone
Sharyn Pepitone
Ray Perez
Dana Pesavento
Joel Phelps
Alyssa Phillips
Leonie Pickett
Rebecca Pinto
David Pinto
Joan Planell
Erin Plank-Ryan
David Plaut
Max Plauterman
Evan Polis
Jeff Pollard
Dave Powell
Casey Powers
Sanja Pravdic
Paul Primas
Lori Prizmich
Bill Pursell
Emily Marie Purvis
Lisa Quagliaroli
Stephen Quinn
Laura Quinones-Neri
Ana Quinonez
Mira Qureshi
Daphna Rahmil
Deborah Rains
Azucena Ramirez
Remsha Rashid
Dave Reddin
Jessica Redditt
Heather Reed
Robert Rennie
Rebecca Restrepo
John Reuter
John Reynolds
Sloane Rice
Jennifer Rindahl
Nicole Ring-Collins
Kate Rivera
Miriam Rivkin
Marissa Roberts
Theresa Robinson
Laura Rodman
Kimberly Rodrigues
Andrea Rodriguez
Margie Romoser
Larken Root
Lita Rose
John Rose
Arianna Rosenberg
Eitan Rosenheim
Milena Roth
Alana Rothman
Cathy Rowen
Karen Ruan
Jessica Rudder
Tom Russell
Amy Ryan
Paige Ryan
Colleen Ryan
Maddy Ryen
Nina Safavi
Mayte Salcedo
Ana Salinas
Luke Salvato
Jose Sanchez
Sal Sanneh
Omar Santillan
Anthony Santistevan
Angelica Saragoza
Samantha Saraniti
Fred Sater
Agnes Sawyer
Marguerite Schaffron
Linda Schaupp
Lori Schilling-Davis
Anny Schmidt
Elizabeth Schmitz
Kristine Schmitz
Simone Schneider
Grace Schoenhoff
Gretchen Schroeder
Jim Schulte
Kathrine Schulze
Gregg Schwab
Hayden Schwartz
Julie Schwartz
Gemma Searle
Kirsten + Mark Sellheim
Odessa Seng
Sita Seng
Lisa Senitte
Jin Myeong Seo
Sean Seo
Janelle Setina
Katie Seybold
Francesca Shackleford
Asha + JP Sharma
Dave Shelby
Karen Shepard
Cassidy Sheppard
Julie Sheppard
Owen Sheppard
Tsering Sherpa
Yangjum Sherpa
Sarah Sherwin
Shahid Siddique
Logan Sidle
Natalie Silver
Mark Simon
Lila Simpson
Sarah Simpson
Robin Singer
Ujvala Singh
Hanne Sivertsen
Tovah Skiles
Heidi Smith
Marci Snodgrass
Hannah Snyder
Darcy Soga
Lynn Soga
Joanna Solins
Owen Sowerwine
Kathryn Stachowicz
Samantha Stam
Dina Starodub
Isabella Stein
Michelle Stephens
Kim Stephens
Nikki Sternin
Kelsey Stewart
Christine Stewart
Joan Stocker
Eli Stockwell
Sarah Strand
Leah Streb
Jodie Stroeve
Jeannine Stroup
Vania Suen
John Sung
Leanna Sweha
Frank Tadych
Madison Taggart
Martin Taggart
Sonia Takhar
Gil Tal
Ravid Tal
Shaked Tal
Zohar Tal
Deema Tamimi
Alexander Tang
Anthony Tautges
Jade Taylor
Sage Taylor
Reed Terry
Meron Tesfaye
Ammon Thompson
Sean Thompson
Jean Thompson
Madison Thompson
Charlie Thomsen
Leslie Thomsen
Hannah Thomson
Courtney Tiemann
Julie Tillman
Peter Tobia
Tracy Tomasky
Gilbert Torres
Jeannie Tran-Mitchell
Katie Truong
Evi Tsiopos
Penelope Tsiopos
Celina Tu
Annie Tu
Julia Tunstall
Wendy Tye
Audrey Tyler
Ammita Uppal
Kriti Uppal
Jake Uretsky
Anuj Vaidya
Bapu Vaitla
Kari Van Atta (Groff)
Sophia Vanderheym
Lia Vargas
Mauricio Vargas
Sara Vargas
Ana Vazquez
Valerie Venghiattis
Lili Verdin
Jack Vickrey
James Villa
Jocelyn Villalobos
Michael Villanueva
Edith Virgen
ThanhThanh Vo
Shelby Vockel
B Vohryzek
Maureen Vollmer
Renee Vyborny
Denae Wagner
Julie Wagner
Lois Wall
Matt Wall
Michael Wall
Lee Wallinder
Sarah Wallinder
Shellie Wallinder
Bonnie Walther
Kelly Warner
Julie Warnock
Callan Weiss
Emily Wells
Susan Wheat
Laura Wheeler
David + Christina White
Heather White
Dion Wiedenhoefer
Trisha Wilder
Margot Wilhelm
Kelly Wilkerson
Ilyas Wilkinson-Hayat
Cathy Winn
Jamie Wisterman
David Wittman
Kevin Wokosin
Gabriel Wolter
Sharlene Womack
Amanda Wong
Amanda Wood
Joe Wood
Alex Wright
Dane Wright
Erica Wright
Makiko Yamashita
Beatriz Yankelevich
Shawn Yarnes
Joyce Yee
Maya Yoshikawa
Devon Young
Loyda Youtsey
Brian Yuen
Loren Zamora
Raiya Zerrouk
Jennifer Zimmerman
Marah Zloczewski
Jennifer Zuniga
Organization Volunteers:
BP Productions
City of Davis – Parks & Community Service
Community Harvest of Davis
County of Yolo
Davis Sunrise Rotary
Farm Fresh To You
Health Education Council
Kiwanis Club of Davis
Labor Council for Latin American Advancement
Los Rios College Federation of Teachers
Sacramento River Cats
Southport Church
Via Vanpool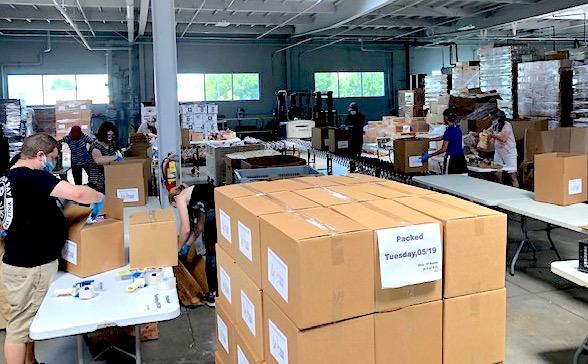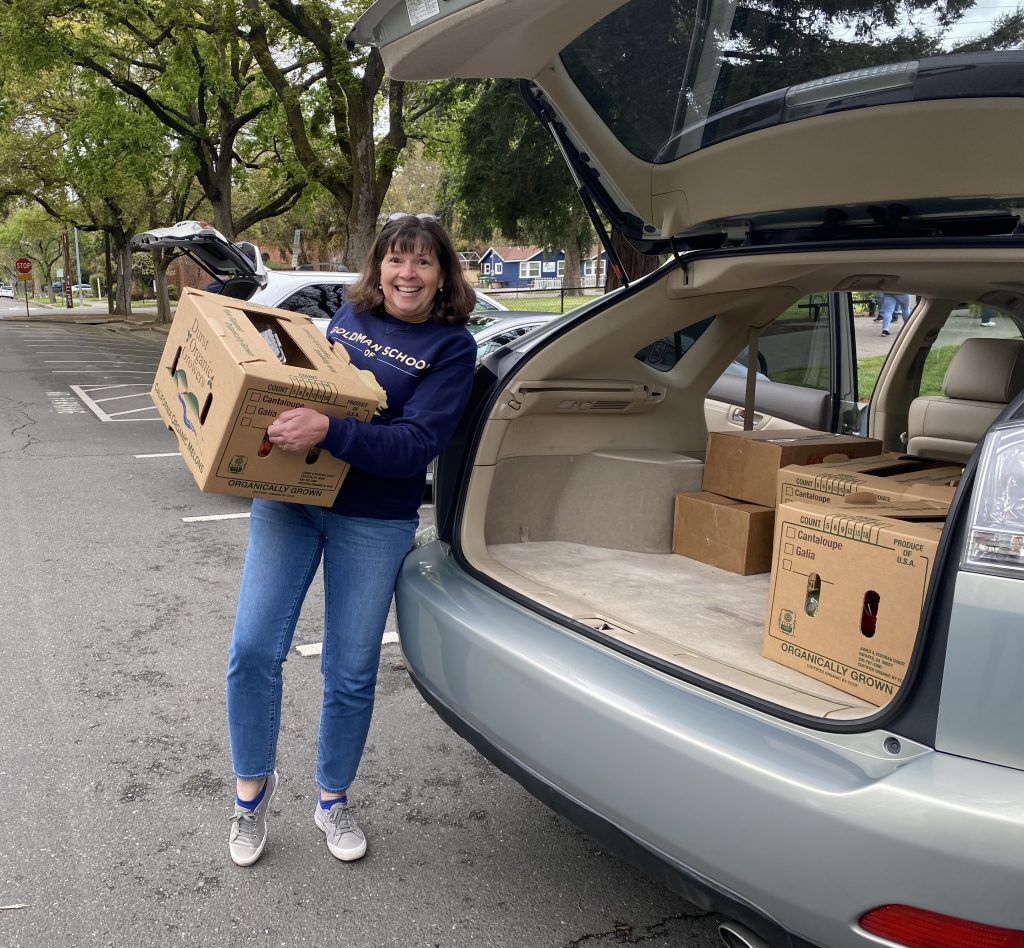 Interested in Volunteering?
Individual
Group
Court Ordered
Individual
The minimum age to volunteer is 12 years old.
If this is your first time volunteering for Yolo Food Bank, you must:

Read the Volunteer Handbook, fill out the last two pages and submit it to Yolo Food Bank or to yasmin@yolofoodbank.org.
Sign up for a Mandatory Volunteer Orientation via the calendar below.

Volunteers ages 12 – 17 must receive parental permission to volunteer.
Individuals who are interested in volunteering for Kids Farmers Market must complete and pass a background check (paid for by Yolo Food Bank).
Individuals with prior criminal records involving violence, abuse, crimes against children, or assault, may not volunteer with Yolo Food Bank. Exceptions to this policy may be made at the discretion of the Volunteer Coordinator.
Group
Reservations for Volunteer Groups must be Coordinated via our Volunteer Coordinator. Please fill out the Group Volunteer Inquiry form. For questions, email yasmin@yolofoodbank.org or call 530-668-0690 x 116. Many thanks!
Court Ordered
For questions about Court Mandated Volunteering, please call our Volunteer Coordinator at 530-668-0690 x 116. Court Mandated Volunteers must meet the following requirements:
You are at least 18 years of age
Your charge is not related to violence, abuse, weapon possession or any form of theft
You attend a Court Mandated Volunteer Orientation where you will bring proof of your charge.
Let's Get Started!