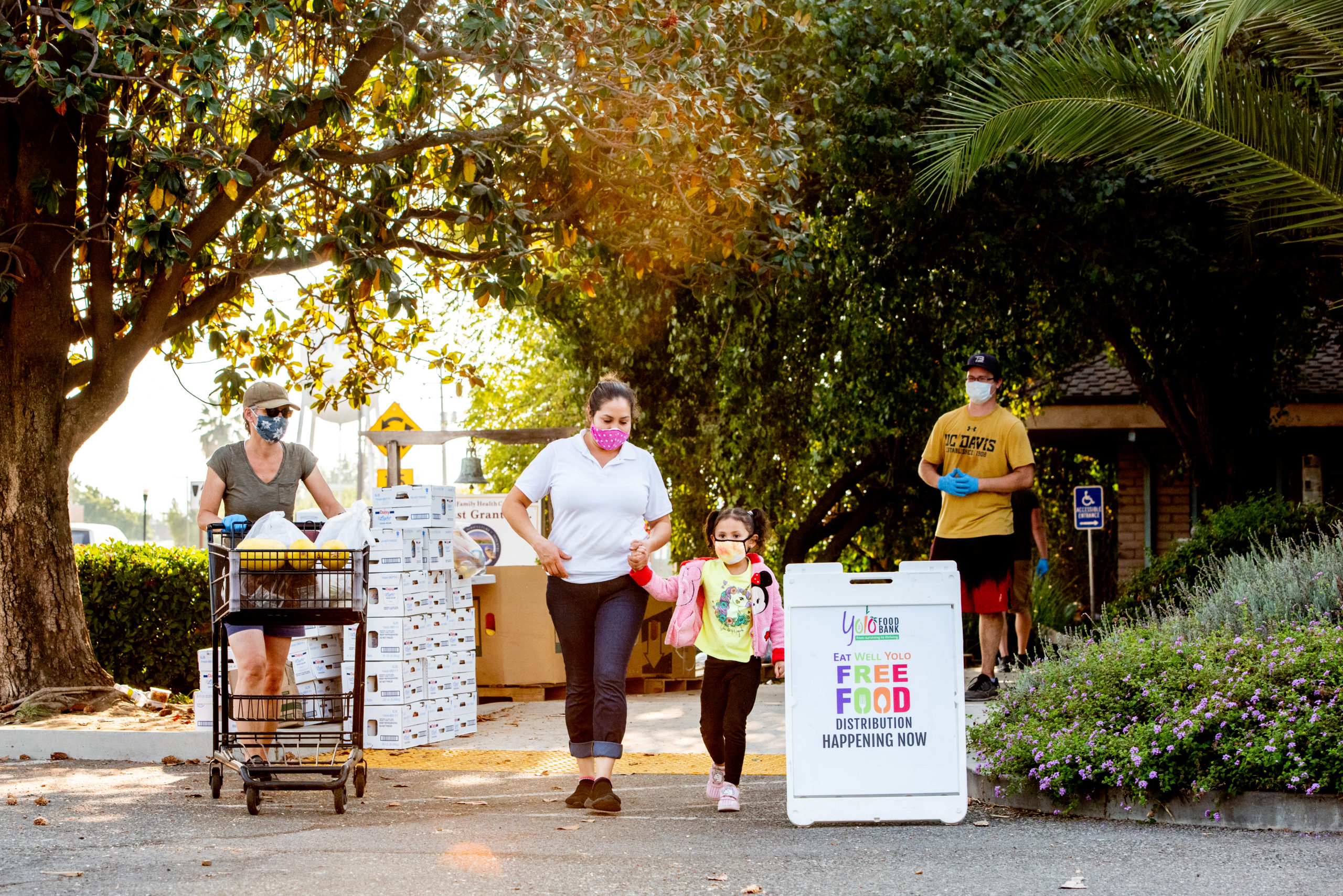 Eat Well Yolo is a direct food distribution program offering healthy produce, dairy, meat, bread, and non-perishable grocery items to individuals and families at 21 locations in Yolo County. Every month, Yolo Food Bank partners with civic and private organizations to serve upwards of 8,600 participants at more than 60 monthly food distributions countywide. 
See program details for more information. 
Food distributions are always free and most sites are open to the public

unless specified.

No applications or proof of income, residence, immigration status, or other personal information required to access food assistance.

Food distributions are available in either a drive-through format (requiring participants to remain in their vehicles), or a walk-up format. For walk-up events, it is highly recommended that participants bring their own bags or cart.

To find a food distribution in your community, use the FIND FOOD tool.
During a tour and press conference at Yolo Food Bank on July 27, United States Secretary of Agriculture Tom Vilsack ...
Read More

→
Yolo Food Bank Board of Directors announced the hiring of Karen Baker as executive director. "Karen's executive-level experiences have given ...
Read More

→
Meet Yura, Sofie, and Sarina – we sat down with them at the newest "Eat Well Yolo" food distribution! Organized ...
Read More

→
Are you a non-profit looking for food?
Become a Yolo Food Bank nonprofit partner and you can shop at the Sutter Health nonprofit nutrition center or visit our warehouse for large quantities.